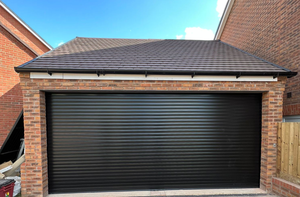 Developed and manufactured in the UK, SeceuroGlide Garage Doors have been designed to meet the demands and expectations of the modern family. With a focus on style, convenience, and high quality, SeceuroGlide addresses the need for excellent security and improved insulation, balanced with an attractive appearance and simple operation.
With over 20 years of combined experience our professional garage door installers will give you
complete peace of mind with every installation.
Free site surveys, with full colour mock ups provided.
Approved Partners Of SWS
Why is the SeceuroGlide Original our Best Seller?
What Makes the SeceuroGlide Excel so Secure?